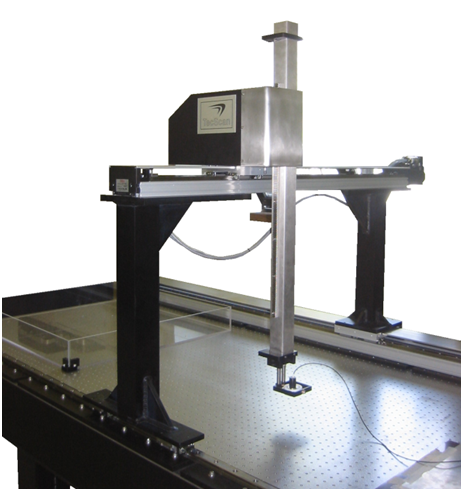 Multi-Layered Aluminum Structures Inspection
The inspection of airframe structures is of great importance for safety concerns where the aluminum multi-layered riveted components are inspected to prevent catastrophic structural failure. Cracks and corrosion are the main defects need to be detected using nondestructive testing techniques.
TecScan Pulsed Eddy Current (PEC) solution is designed for the detection and characterization of defects in multilayered structures where common NDT techniques (ultrasonic and radiographic testing, thermography, etc.) show limitations. Thick and complex airframe joints, 1 to 5 layers of riveted aluminum skin can be inspected with the PEC solution. With proper calibration, the PEC solution can obtain the desired detection using a simple temporal analysis.
Portable automated PEC scanner and table-top PEC solution are both available for onsite and laboratory inspection of cracks and corrosion on aerospace structures using PEC driver-receiver and TecViewTM PEC from TecScan.